"
We know how to have fun at home
"

–Duny, Alex e Honey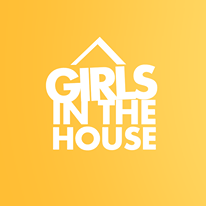 Girls In The House (também conhecido como GITH) é uma simsérie de comédia, que é produzida, escrita, dublada e dirigida por Raony Phillips. A série conta a história de quatro meninas, que trabalham na Pensão da Tia Ruiva: Honey, Duny, Alex e Julie. A série tem atualmente 24 episódios, divididos em três temporadas, sem contar com os episódios especiais: Girls In The Haunted House, Minisódios. A série ganhou 4 "Sims 4 Awards".
É baseado nos quadrinhos Girl Power.
Ad blocker interference detected!
Wikia is a free-to-use site that makes money from advertising. We have a modified experience for viewers using ad blockers

Wikia is not accessible if you've made further modifications. Remove the custom ad blocker rule(s) and the page will load as expected.